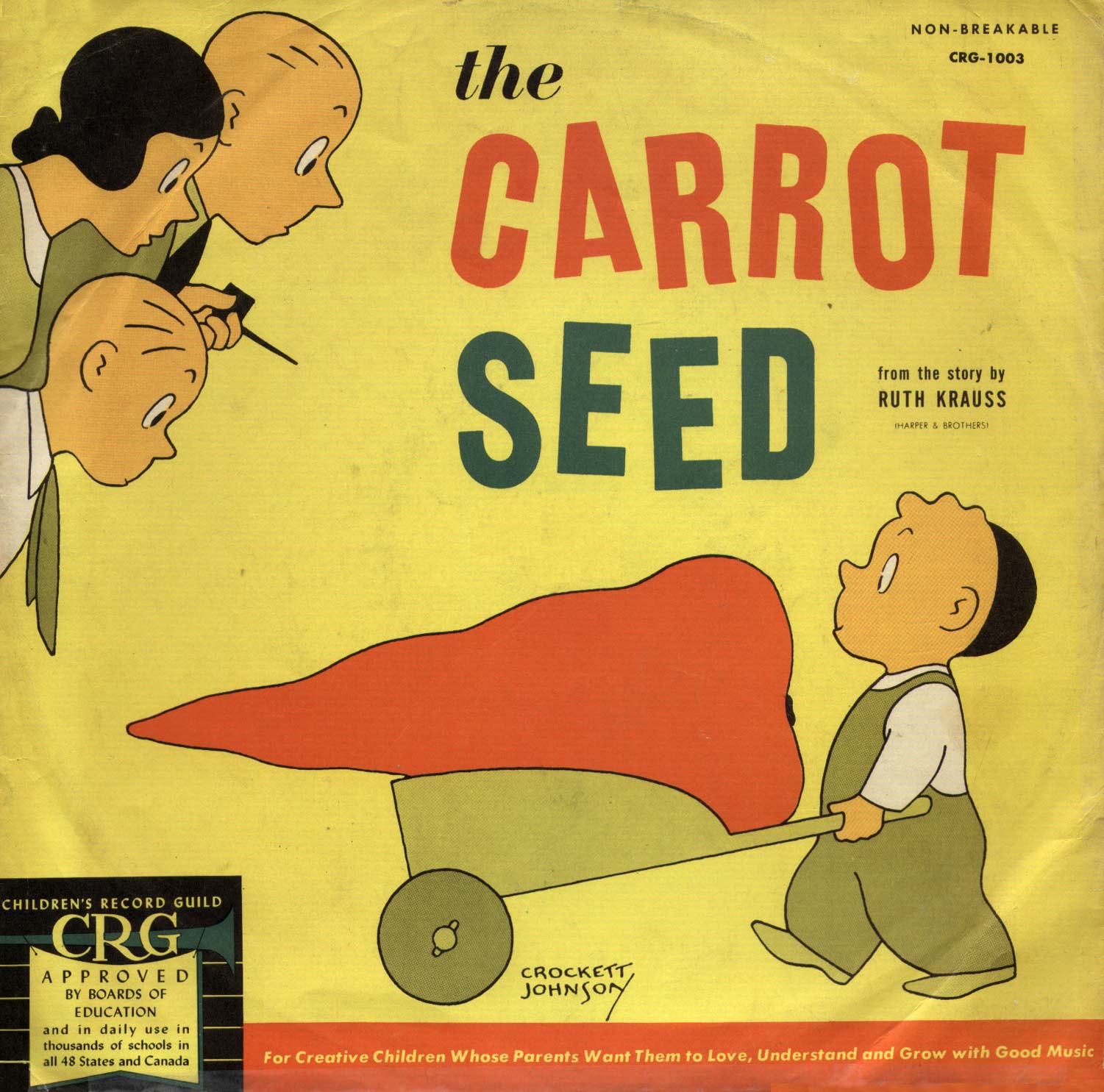 Here's what you get:

The original The CARROT SEED 78 RPM record plus a Compact Disc recording of

The CARROT SEED
the CARROT SEED from the story by RUTH KRAUSS was a favorite Children's Record Guild selection and has been out of print since the 1950's. This is your chance to purchase the original children's classic. The 78 rpm record still plays just fine. Don't have a 78 rpm record player??? You can still enjoy and share this classic childhood memory. In addition to the original record and illustrated sleeve, an audio CD of "the CARROT SEED" will be sent along with your order. The CD was made from the original 78 rpm record and includes a jewel case with sleeve art. Complete noise removal on recordings from this era would introduce digital artifacts and result in a "lifeless" hollow sounding CD. In preparing your custom "the CARROT SEED" Compact Disc, every effort has been made to digitally reduce most of the minor pops, ticks and surface noise that show up on all 78 rpm records without sacrificing any of the highs or "liveliness" of the original recordings. We're sure you will be happy with the results. The CD has two tracks on it - one for each side of the record. This CD will play on any conventional audio Compact Disc player (portable, car or home).
CARROT SEED $45.00 + 8.00 Priority S&H

(1 - 78 rpm record, sleeve & CD)